Support Hasidah & Help Build Jewish Families
Supporting someone who is trying to become a parent is the most profound form of loving-kindness you can give. Experiencing infertility and other family building challenges can pose emotional, financial, marital, spiritual and physical distress. The Jewish community has always been family focused, holding our children with deep love as the guarantors of our tradition. Let's ensure that those who want to have children receive the support they need.
Your donations will support infertility awareness programs, rabbinic training programs, peer groups, spiritual care, financial assistance for IVF treatment, and more. There are many ways to give to Hasidah and each gift is meaningful.
Thank you for your generosity and support!
Donate Online NOW
AFTER you make a donation, you can enter information to designate your donation to be in honor of someone
Give from a DAF
Donate Stock
Get an employer match
Share this information with your employer:
Hasidah
Tax ID: 45-4146075
PO Box 9531
Berkeley, CA 94707
415.323.3226
Info@hasidah.org
Donate via text
Text "Stork" to (202) 858-1233 and follow the instructions
Donate your car
Your unwanted car, truck, boat, motorcycle, SUV or even plane can be accepted as a donation. Your generosity qualifies for a tax deduction and CARS does all the heavy lifting. The pick-up is free and scheduled at your convenience.
Set Up A Campaign to Honor A Baby
Planning for baby, just had a baby, or celebrating the baby of a friend or loved one? A beautiful tribute for any of these occasions is to help others hoping for the same.  Here are resources to get you started: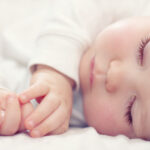 How do I make a donation in honor of someone?
If you are donating as part of our Double Chai campaign (contributions in multiples of $36 to honor new babies) or if your donation is intended to honor of someone else,  you can complete the tribute information the credit card donation page. You will asked again for this dedication with the email address for acknowledgement AFTER completing the donation.
If you are making any other kind of donation, you can write it in the memo/notes or send and email and we will be sure to let them know.
How do I dedicate my monthly subscription?